A violent mob and racist white supremacist groups loyal to President Donald Trump stormed the U.S. Capitol on Wednesday and forced lawmakers to flee into hiding, in a stunning attempt to overturn America's presidential election, undercut the nation's democracy and keep Democrat Joe Biden from replacing Trump in the White House.
The question many experts and observers are asking is why the police were absent and very few arrests? where were the police?  American police are well known for fast action and shooting first and asking questions later? But it has been lay bare before the entire world that American police are not that trigger happy After all, especially when white (Caucasians ) are the looters and the people doing the looting and destruction.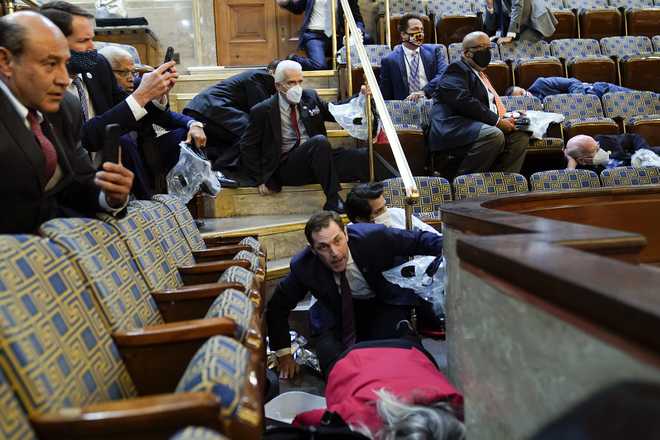 Throughout 2020, many white police departments defended the actions of rogue police who shot African American men and women, and in some cases while the victims were asleep. Yet after many hooligans vandalized the congress and 4 dead,  barely any arrest by the Capitol police and the American fast shooting police.. Aww least I forget, the angry armed white racist gangs that broke into the congress were not threats.. even when they cause the death of four people..
The ransacked office of the Senate Parliamentarian: pic.twitter.com/E7PsSgoAEX

— Ali Zaslav (@alizaslav) January 7, 2021
Afro World News