Its time we accept the reality of America. Hillary Clinton  was correct then, and still correct now. 50% of Trump supporters are made up of ignorant and miss informed voters that hate Obama Care and refused to wear mask, even when their life depends on it.
In the hours and days since the polls closed on Tuesday, it seems we've seen a condensed and intensified version of many of the worst maladies of this low era in American politics. As we watched the polling averages crumble in the state after state, we witnessed yet another failure in yet another important American institution.
Even before the final vote is counted,  the incredible avalanche of misinformation that's swamping right-wing media and therefore much of Republican America. The misinformation is so prevalent and so toxic that it's leading to utterly hysterical and dangerous pronouncements from leading public figures.
The president's press conference yesterday was an appalling collection of conspiracy theories and outright falsehoods. Even stalwart Trump defenders like former senator Rick Santorum pushed back immediately, declaring that "No Republican elected official will stand behind Trump's statement."
Yet the president's rhetoric was matched or exceeded by other influential Republicans. This, for example, was Newt Gingrich sharing many of the same falsehoods, comparing the present moment to the Battle of Gettysburg, and calling for the arrest of election workers: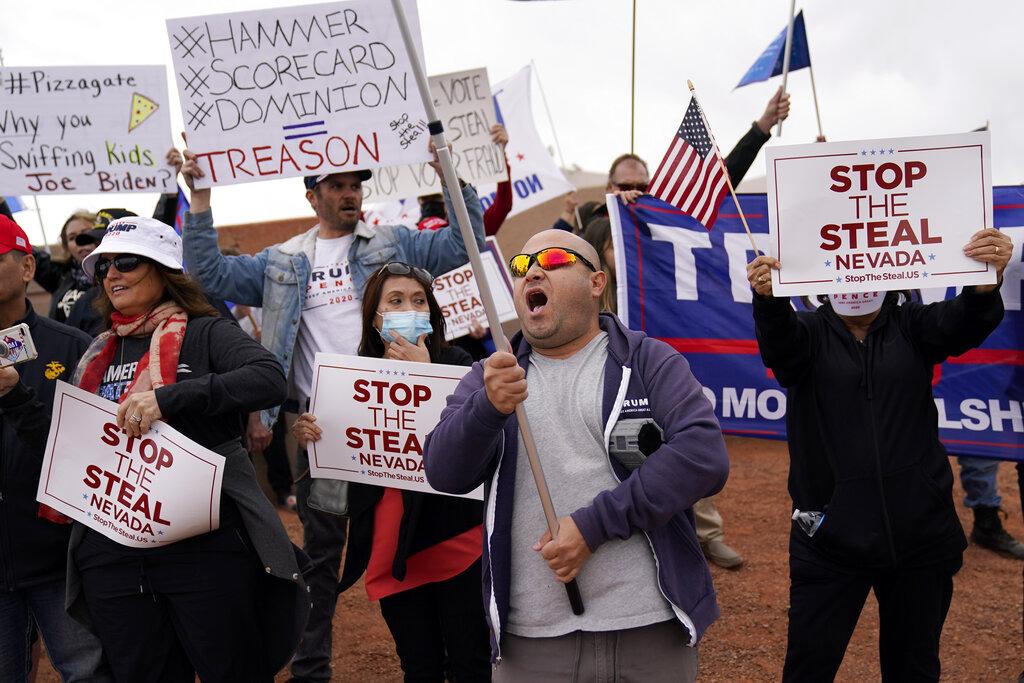 And then Mark Levin, one of the most popular talk radio personalities in the nation (and a Fox News host), tweeted this, in all caps:
REMINDER TO THE REPUBLICAN STATE LEGISLATURES, YOU HAVE THE FINAL SAY OVER THE CHOOSING OF ELECTORS, NOT ANY BOARD OF ELECTIONS, SECRETARY OF STATE, GOVERNOR, OR EVEN COURT. YOU HAVE THE FINAL SAY—ARTICLE II OF THE FED CONSTITUTION. SO, GET READY TO DO YOUR CONSTITUTIONAL DUTY.
To be clear, this is a call for Republican legislators to defy existing state laws, defy contrary court rulings, and defy the majority of their own state's voters (as evidenced by the actual vote count) to independently reinstall Trump as president.
And, of course, Donald Trump Jr. promptly retweeted Levin's tweet. He also demanded that other Republicans join the fight:
The Re[ublican party has demonstrated over and over again that they truly does not Love America. While they wrap themselves in American Flags and called themselves patriots, they have and continue to aid Trump in his quest to undermine every one of our Democratic insitutions.
Trump's behavior is no surprise and he has demonstrated over and over again that the only person he cares about is Trump..
Afro World News