Just like the Arabs Springs that began with small protests and events against corrupt Arab leaders in the spring of 2011, Millions of Nigerians Protest Police and Government officials'  Exploit and Abuse. The protests in which thousands marched throughout Nigeria started out peacefully last week but turned deadly amid clashes between protesters and police. At least one person is believed dead during protests on Oct. 10. "While the marches were meant to be peaceful, protesters attacked a police station, leaving at least one policemen dead," IOL reported. Police fired tear gas and stun grenades on protesters. The protesters have accused the security forces of also using live ammunition.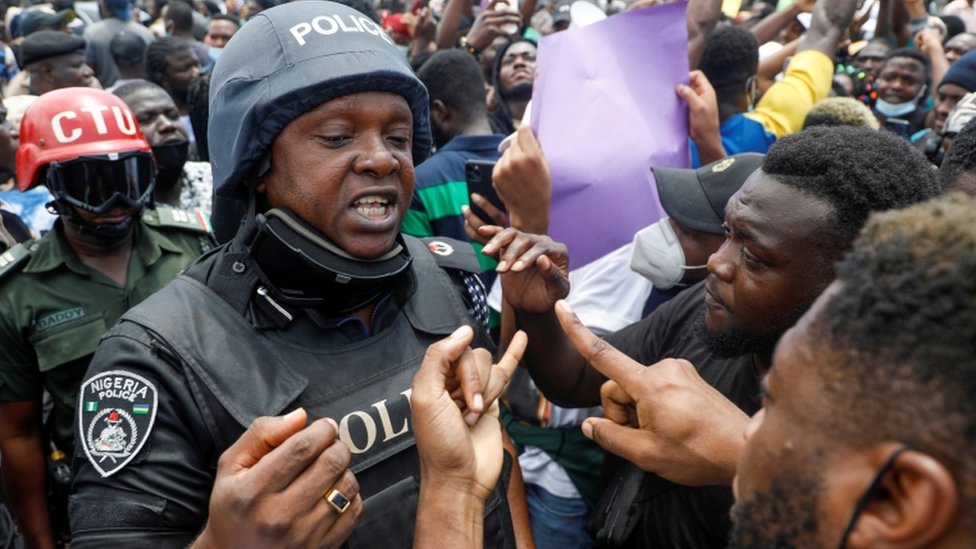 Failure of Accountability
A video of SARS officers beating a man to death in Ughelli in Delta State, not far from the capital, Abuja, set off the initial protests on Oct. 8. Police have denied the accusations.
"Dubbed the #EndSARS protests, the rallies brought Nigeria's largest city, Lagos, the capital Abuja, as well as smaller cities to a standstill," IOL reported. The hashtag #EndSARS campaign started on Twitter and was retweeted by millions of Nigerians, including prominent musicians and athletes. And now, many worldwide have picked up the cause.
Human rights groups in Nigeria have long complained about abuses carried out by the Special Anti-Robbery Squad. Founded in 1992 in an effort to combat robbery, SARS officers have been accused of extra-judicial killings, torture, and extortion.
According to activists, the Special Anti-Robbery Squad randomly "targets men with dreadlocks, tattoos, or those driving expensive cars, threatening to arrest them unless they pay a bribe," IOL reported.
The latest protests aren't the first against SARS. Earlier this year, riots erupted in southwest Nigeria when a local footballer who had been arrested by the unit died in custody.
Amnesty International said it documented more than 82 cases of abuse and extrajudicial killings by SARS officers from January 2017 to May 2020, The New York Times reported.
Government response
Nigerian President Muhammadu Buhari promised that his government will hold the police accountable.
"I am being briefed regularly on the reform efforts ongoing to end police brutality and unethical conduct, and ensure that the police are fully accountable to the people," he said in a statement.
In a televised statement, Buhari vowed that "The disbanding of SARS is only the first step in our commitment to extensive police reforms. We will also ensure that all those responsible for the misconduct are brought to justice."
Afro World News