Tens of thousands of protesters brought the largest city in Africa to a standstill on Monday, mounting the biggest demonstration in a two-week campaign against police brutality and escalating a standoff with a government that has pledged to restore order.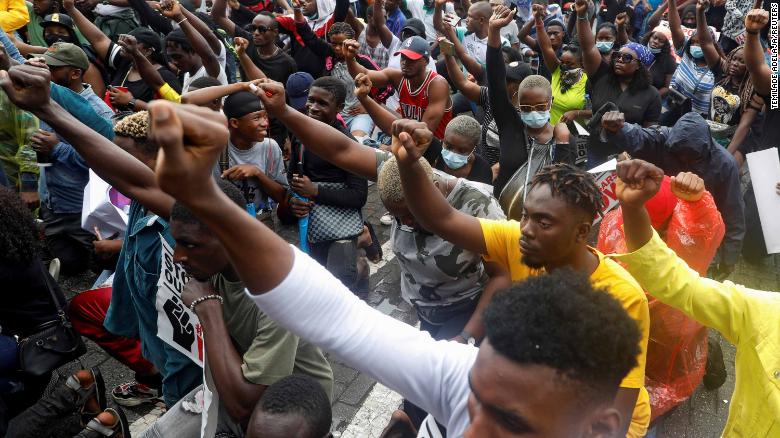 The International Committee of the Red Cross (ICRC) will help train Nigeria's new tactical force as thousands nationwide continued to march against police brutality and in demand of further reforms, Nigeria's police inspector general said in a statement on Sunday.
Protests began roughly two weeks ago demanding the dissolution of the Special Anti-Robbery Squad (SARS), which was accused by Nigerians and groups such as Amnesty International of extortion, brutality, and torture.
The police force has repeatedly denied the accusations against SARS, though it said earlier this month that "unruly and unprofessional" officers had been arrested and were facing disciplinary actions.
Source: Afro World News