Footage posted on social media shows several hundred people demonstrating and live shooting of peaceful protesters by  Tinubu's armed men in Lagos.  Several witnesses told Afro World news' reporters that soldiers and some plain-clothes security men later identified as Tinubu's men fired at the protesters who had gathered in the Lekki district of  Lagos, Nigeria's largest city.
Former governor of Lagos State, Bola Ahmed Tinubu, has called on Nigerian youth to stop the ongoing #ENDSARS protests across the country, justifying the use of force against the demonstrators. He has come to epitomized God-fatherism in Nigeria.
This latest development including the Nigerian security forces that opened fire Tuesday night at a demonstration in Lagos against police brutality, killing several people according to witnesses, in a major escalation of the unrest that has gripped the country for two weeks.
Nigerian youths are angered and frustrated as the nation's leaders continue to turn deaf easr to their cries against police brutality and the lack of any meaning full economical development and reform.  Instead, Nigerian politicians continue to allocate half of the nation's annual budget to reimburse themselves with lofty salaries. An average Nigerian senator earns twice the salary of an American president.
Photos of Senator Dino Melaye showing off his flashy Cars like Hushpuppi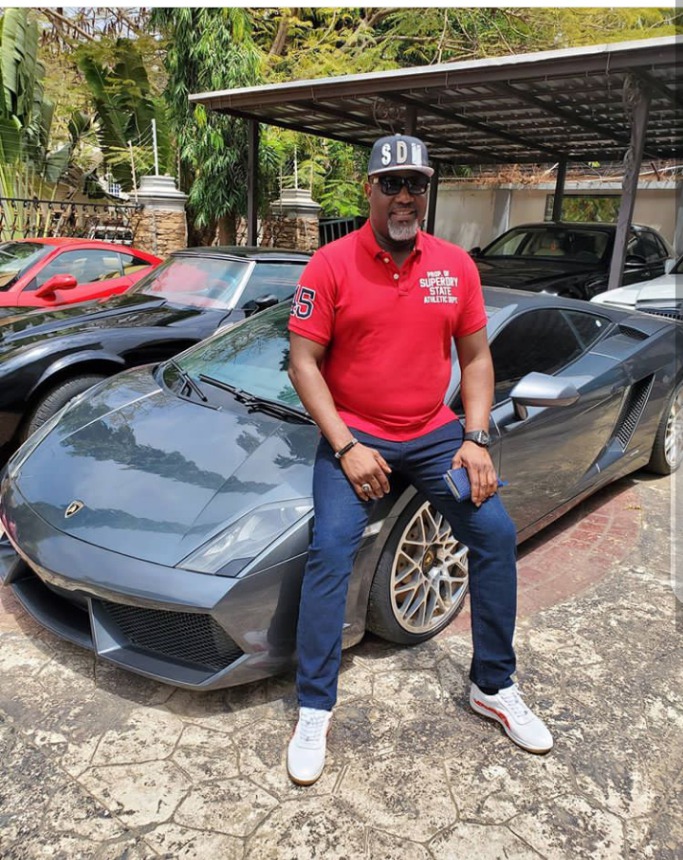 Nigerian throughout the World have expressed their anger and frustration  and held many demonstrations..
Nigerians in DMV are currently gathered at the Potomac, Maryland residence of Nigeria's Ambassador to the United States to protest the killing of peaceful protestors in Lagos today.
#EndSARS pic.twitter.com/khgP2QkLBJ

— Olatunde Bakare #ENDSARS (@Backarray) October 21, 2020
Source: Afro World News