The World woke up this morning still wondering who the next US president will be… Joe Biden is now the favorite to win the presidency, and Republicans are favored to keep Senate control — but both results are far from certain. And Democrats failed to win the resounding victory that pre-election polls had suggested they could.
Afro World News predicted that Biden will narrowly win the presidential election with 270-285 Electoral college votes.  The following states will now determine the outcome of the election.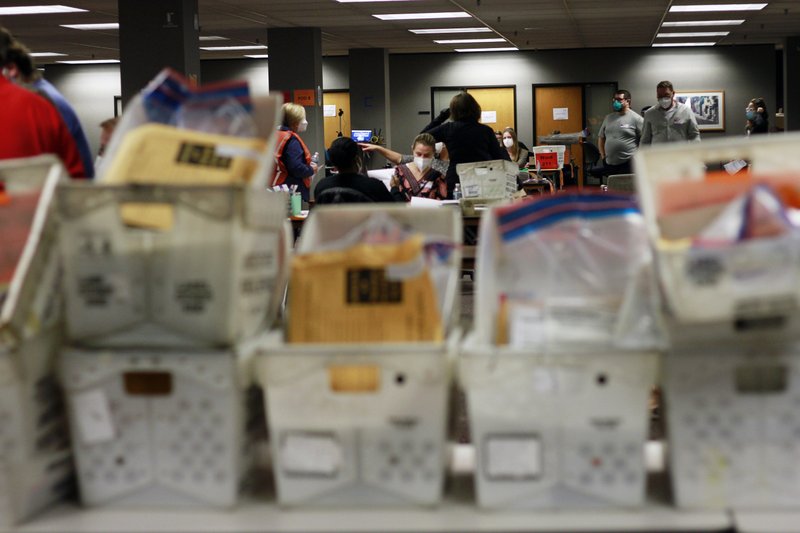 The outcome is unclear in six swing states — Georgia, Michigan, Nevada, North Carolina, Pennsylvania, and Wisconsin — and all are still counting votes. We may get some final vote counts today, while others could take a few days.
"Biden's the favorite, even if narrowly, just about everywhere," Nate Cohn of The Times tweeted, listing five of the six states above (all but North Carolina). Sean Trende of RealClearPolitics agreed: "Would probably rather be Biden than Trump."
The outstanding ballots are mostly mail-in ballots, which are likely to favor Biden because more Democrats than Republicans voted early this year. He leads in the current vote count in Nevada and Wisconsin, while Trump leads in the remaining four. "I don't think people have fully internalized how Democratic these mail and absentee ballots will be in MI/PA/WI," Nate wrote.
If Biden holds onto his lead in Nevada and Wisconsin, he would need to win only one of three states — Georgia, Michigan or Pennsylvania — to secure a majority of electoral votes (and could still lose North Carolina).
The counting of ballots seems likely to be slowest in Michigan and Pennsylvania. Officials in Pennsylvania have said they expect all votes to  be counted.
The entire world now hopes that America is able to count  the ballot cast…
Afro World News