Greenwood, dubbed "Black Wall Street,"  was one of the most developed and wealthiest community in America, that boasted hotels, law offices, doctors' offices and other businesses owned and operated by Black people at the time of the attack and massacre. Greenwood was founded in 1906 on the north side of Tulsa. By 1920 Greenwood had a population of more than 10,000 Black residents at a time when racial segregation was strict – and the violent white supremacist Ku Klux Klan had a robust membership in Oklahoma.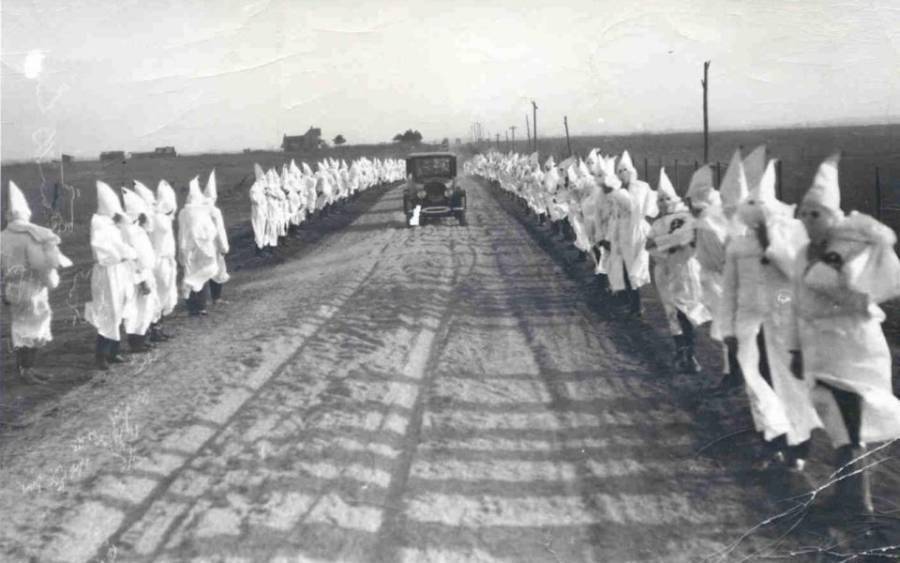 The simple version of the incident commonly told was that A white woman, Sarah Page, told police a Black man, Dick Rowland, grabbed her arm as they rode in an elevator in a downtown Tulsa commercial building on May 30, according to the National Endowment for the Humanities.
The following day, police arrested Rowland. The Tulsa Tribune reported Rowland had tried to assault Page. That evening, white Tulsans surrounded the courthouse, demanding Rowland be handed over. Black men, including World War One veterans, went to the courthouse to protect Rowland. A white man tried to disarm a Black veteran and a shot rang out, touching off further violence.
But what is often omitted is the role that the government played. The role that the local, state and federal police played during the attack.  For example, why did the local, state, and federal agents allowed armed white Ku Klux Klans to vandalized and loot, when black men and women were arrested and detained preventing them to defend their families, home and properties.
With the coordination of the local, state, and federal law enforcement agents, gangs of whites mob and Ku Klux Klans conducted ethnic cleansing" drive-by" shootings throughout Greenwood. Armed whites that included some local law enforcement agents looted and burned homes and businesses and dragged Blacks from their beds and beat them, according to historical accounts.
In the end, no single white person was ever arrested nor charge for any offense…. To further ensure that Blacks were permanently deprived of their wealth,  the all-white city members passed zoning laws after the massacre that made that difficult and insurance companies refused to cover the damage.
Today, the sidewalk of the main boulevard, Greenwood Avenue, is studded with plaques identifying buildings as: "Destroyed 1921, rebuilt."
So this was NOT a riot, and stop calling it one. It was an American government sanction Ethnic cleansing and genocide..on American soil against its own Black citizens..
AFRO WORLD NEWS