A college freshman at Stephen F. Austin State University in Texas was sound asleep when campus police entered her room at 3 a.m. on September 14, with one officer's gun drawn, her lawyer and university officials said.
The freshman, Christin Evans, 18, hadn't committed any crime, her lawyer, Randall Kallinen, told CNN.
She was another example of how white Americans use the police to carry out racist ideas and deeds. In this case, she was set up by her two white roommates.   A group of Eleven white students, including her roommates, were involved in the incident, SFA Chief of Police John Fields confirmed in a news conference Wednesday morning.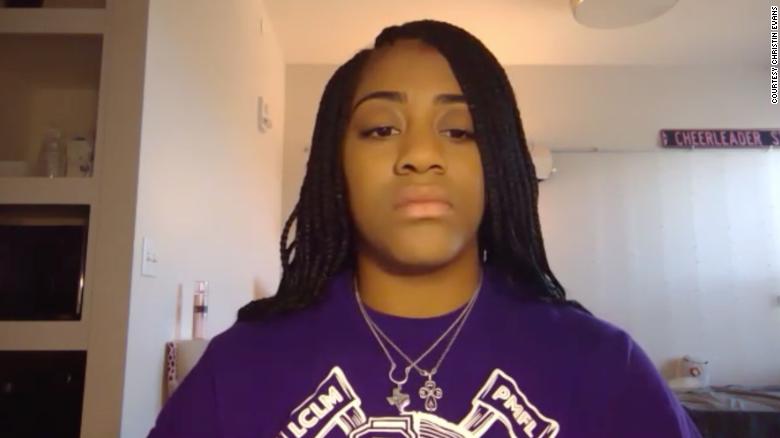 Many white Americans, responding to Trump and Republicans racist calls are now using the police to carry out their racist acts of violence against African Americans.
"A story was made up about her that she was threatening to stab people in the room with scissors," Kallinen said. "It was extremely traumatizing for her and has led to a lot of problems psychologically and she is suffering from depression. Whenever she hears any footsteps outside of her dorm room, she's always terrified."
According to many experts, these white students were expecting the police to arrive and shoot the Black student while asleep. This has become what they expect from White policemen in America.
These types of outright racist attacks against African American children demand urgent action from the Black community.. This is no longer a case of white women calling the police  and making false reports against innocent Black men, this is beyond an attack on Black men, it is now an ongoing attack on Black children.
As millions of Black parents are getting ready to send their kids to school, they have to ensure that their kids are well informed of the danger while at school. According to many legal experts,  Austin state university has expressed no intent to hold these whites students accountable.. Afterall, their skin color shields them from accountability..
Afro World News